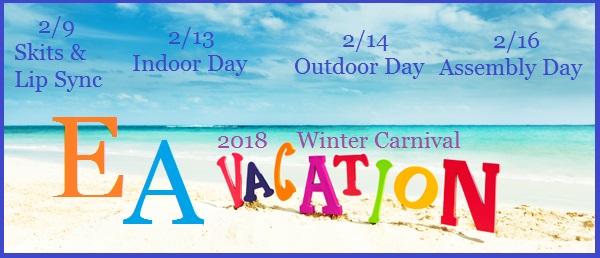 9th Annual Fly Like an Eagle 5K Race/Walk
The Erskine Academy Class of 2018 will host the 9th Annual Fly Like an Eagle 5K Race/Walk on Sunday, April 29th at 9:00 am. The race will feature free performance race t-shirts, snacks for all race participants, and awards for race winners. The non-refundable registration fee is $20 for adults, $10 for Erskine students, and $15 for all other students if registered by April 22nd. Registrations received after that date or on race day will be at the rate of $25 and race day t-shirts are not guaranteed. Online registration is available (for an additional fee) at https://www.RunReg.com/fly-like-an-eagle-5k OR participants may register by mail by contacting Betsy Benner at bbenner@erskine247.com. All proceeds benefit the Class of 2018.
Posted: 02-07-2018
AFS Club fundraiser night at Margaritas Mexican Restaurant,
Margaritas will host a Noche Mexicana Fundraiser and donate 20% of pre-taxed food and beverage sales from participating families, friends, and supporters to the AFS Club. AFS will use the proceeds from this fundraiser to help build a home for a needy family during their upcoming trip to Costa Rica. Guests can choose items from any of their menus, takeout orders included. Call ahead seating is available by calling (207) 622-7874. Please be sure to let your server know that you are there to support the AFS fundraiser--the attached voucher should also be shown when placing your order. We encourage students, parents and community members to join us as we raise funds to support AFS. Please share this invitation with friends, family and community members.
AFS Margaritas Voucher.pdf
Posted: 02-07-2018
Bus to Let's Get Ready - SAT Prep
Attention juniors - Erskine will be providing a bus to the Let's get Ready SAT prep class. The bus will leave the back parking lot at 4:15. The Let's Get Ready's policy on snow is that if Waterville High School has either a snow day or the students are sent home early, they will NOT have class. Let's Get Ready will send an email on each day that we do not have class so be checking your email. If you have any questions please see Mrs. Stout.
Posted: 02-06-2018
Capture the Memories - Scrapbooking - Proj. Grad
Please open the attached file for more information.
CAPTURE THE MEMORIES18.doc
Posted: 01-17-2018
FBLA Paint Night
Hosted By Artful Nights Painting Co. Thursday, March 1st 6:00 – 8:00 pm Erskine cafeteria Ticket Cost $25 For registration info, please email Christina at croy@erskine247.com. Tickets will also be available at the door.
FBLA PAINT PARTY 2018.rtf
Posted: 02-07-2018
Lost & Found
If you have lost an item; please be sure to check the Lost & Found box in the Main Office – items not claimed will be disposed of after 30 days.
Posted: 12-18-2017