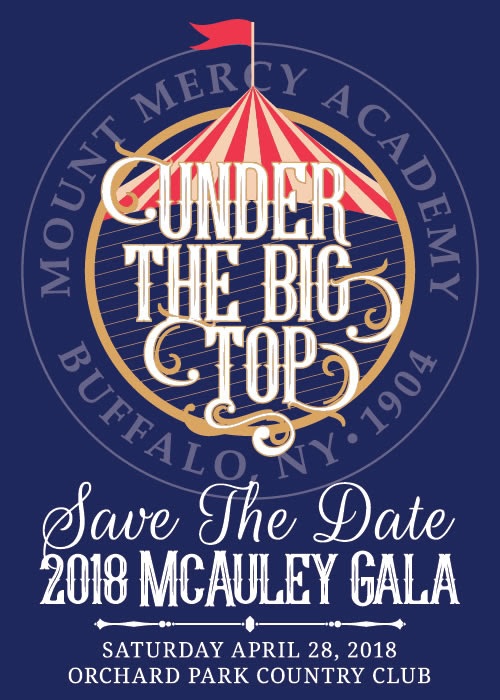 Welcome to Mount Mercy Academy's PlusPortal

The Portal provides an interface for teachers, parents and students to communicate, access grades, attendance and schedules. Click for video guides on navigating and using the system. ParentPlus and StudentPlus apps are available for your mobile devices. A link to the ParentPlus mobile app is available under School Resources.
Join us on our School Website: https://www.mtmercy.org
And remember, to ensure all Portal email reaches your Inbox and does not get blocked by your email provider, please add messenger@plusportals.com to your address book/contacts.
Thank You!
Discounted Mount Mercy Academy Apparel
Interested in some discounted Mount Mercy Academy Apparel? Please check out the following flyer and contact Ms. Ryan with any questions: eryan@mtmercy.org
Discounted_Bookstore_Apparel_2018.jpg
Posted: 04-16-2018
McAuley Gala Volunteers Needed!
PLEASE DO NOT REPLY TO THIS EMAIL – CONTACT INFORMATION IS PROVIDED IN THE ATTACHMENT. Volunteers needed for the McAuley Gala! We are looking for volunteers to help us on Friday, April 27th and Saturday, April 28th. There are four shifts available throughout the weekend. We are greatly in need of volunteers the evening of the event. We hope you will join us and help make this fundraiser a success! Use LINK to Online Volunteer Form OR send in attached volunteer sign up sheet! **Please remember that if you receive financial aid you are required to volunteer at this event. **
Volunteer Sign Up Sheet_Gala 2018.pdf
Posted: 04-04-2018
Have a Blessed Easter and Spring!
An Easter Greeting and April Update from our Principal, Mrs. Margaret Staszak:
Easter 2018 Parent Letter.pdf
Posted: 03-27-2018
Host Families Needed
Please reply to Mrs. Jeanne Burvid: jburvid@mtmercy.org or 716-825-8796 ext. 201 Mount Mercy Academy is looking for families to host students from Dortmund, Germany. They will be here from September - Mid-December 2018. If interested please contact Jeanne Burvid at 716-825-8796 ext. 201 or email jburvid@mtmercy.org Thank you!
Posted: 03-12-2018
Enter to Win!
ENTER TO WIN! The McAuley Gala raffles have something for everyone's interests… FOUR 100-level Buffalo Sabres tickets to the March 19th game vs. the Nashville Predators, a Girls Day including a pedicure party and lunch for 4 at and a private shopping experience, and a Michael Kors Purse with Stella & Dot jewelry. Purchase your chance to win online under the McAuley Gala!
Raffle-Gala2018.pdf
Posted: 03-04-2018
PARKING IN FRONT OF SCHOOL
RECENTLY, AT DISMISSAL TIME, A COLLISION OCCURRED BETWEEN A SCHOOL BUS AND AN AUTOMOBILE THAT WAS PARKED IN THE BUS LANE. NO CARS SHOULD BE PARKED ON RED JACKET ALONG THE SCHOOL BUILDING UNTIL AFTER 4:00 P.M. PARENTS WHO PICK UP STUDENTS AFTER SCHOOL PLEASE ALLOW 10 MINUTES FOR SCHOOL BUSES TO PARK, PICK UP STUDENTS AND LEAVE THE AREA BEFORE PULLING INTO THE BUS LANE. DO NOT ARRIVE UNTIL 2:55 P.M. BUFFALO PARKING ENFORCEMENT WILL BE PATROLLING RED JACKET PARKWAY FOR THE FORESEEABLE FUTURE.
Posted: 10-25-2017